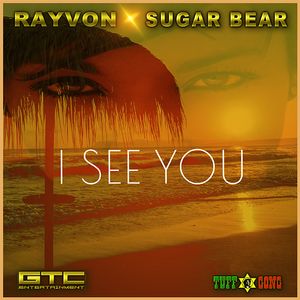 THE OFFICIAL MUSIC VIDEO - RAYVON & SUGAR BEAR
RAYVON teams up with SUGAR BEAR on this boommode track. The upbeat, Caribbean grooves provide the backdrop of an irresistible dancehall tune. The video captures the artists' vibrant portrayal about kings knowing how to treat their queens right. The pair serenade the camera accompanied by the backdrop of energetic dancers and the breathtaking visuals of the downtown Manhattan waterfront.
Director : Bernard Williams
Producers : Bernard Williams, GTC Entertainment, Black River Records
********************************* 
"I SEE YOU" - SINGLE - AVAILABLE ON ALL STREAMING PLATFORMS
Choose your preferred platform below.