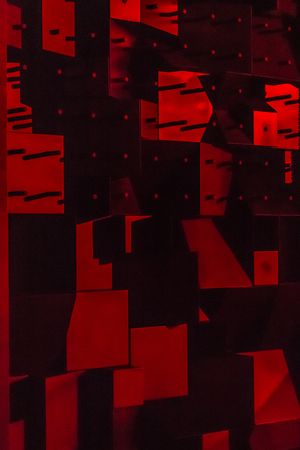 THE OFFICIAL WEBSITE OF RAYVON
Welcome to the official website of International reggae and Multi-Platinum recording artist RAYVON.
RAYVON has sold millions of records over the course of his extensive career via solo and collaboration releases, most notably the worldwide multi-platinum hit, "Angel" featuring Shaggy.
RAYVON has performed in countless venues globally. He is an engaging and charismatic performer and has shared the stage with such legendary icons as The Rolling Stones and Michael Jackson. 
WATCH THE SUN-SPLASHED VISUALS OF THE "If You Like Pina Coladas" VIDEO
An all-star collaboration between DJ Cassidy, Shaggy, and Rayvon brings the sunshine this season with "If You Like Pina Coladas." In their unique interpretation of Rupert Holmes' 1979 Billboard number one pop classic "Escape (The Pina Colada Song)," renowned deejay, producer, and curator DJ Cassidy unites with Shaggy and Rayvon for a feel-good refresher course in summer celebration, destined to be a new standard for years to come. 
The record is the brainchild of DJ Cassidy who first united with Shaggy and Rayvon in 2022 on his groundbreaking television series, "Pass The Mic," for a rendition of Shaggy and Rayvon's 2001 number-one megahit "Angel." DJ Cassidy and Shaggy have since collaborated with "Pass The Mic Live!" at Austin City Limits for Formula 1 in 2022 and join forces again now to release their new single. The music video pays homage to the 1989 cult comedy film, "Weekend At Bernie's," and sees DJ Cassidy take on the hilarious role of "deceased party host".
WATCH THE CAPTIVATING VISUALS OF THE "I SEE YOU" MUSIC VIDEO as seen on Yo MTV, BET Soul and various other video outlets . 
RAYVON teams up with SUGAR BEAR on this boommode track. The upbeat, Caribbean grooves provide the backdrop of an irresistible dancehall tune. The video captures the artists' vibrant portrayal about kings knowing how to treat their queens right. The pair serenade the camera accompanied by the backdrop of energetic dancers and the breathtaking visuals of the downtown Manhattan waterfront.